Driving more viewers and keeping them engaged to any of your marketing strategies is the key to a successful marketing campaign. With businesses fast adapting the use of video marketing we set out to list the key ingredients that can boost your video engagement.Using these tips engagement to your videos is expected to increase leading to accomplishing your marketing needs.
Video production is the process used behind producing video content. Also video production refers to the use of art, animation, actors etc. to produce content for commercial or non-commercial goals.
In this article you will read about 12 video production tips to increase B2B video engagement
---
1 Have a powerful script
When you are creating a video you must make sure the video script is extremely powerful and influential. The script has a lot of impact on how the video will eventually turn out. It must maintain a flow, cover the main aspects, give clarity to customers and help them understand exactly what your purpose is. Without a good script that ties all its elements together, your video will be no good and a waste of time.
2 Know your audience
No matter what kind of an organisation you are you will definitely have a clearly stated target audience. When you are in the earlier stages of your video creation process you must define this audience and work according to their personalities. If you are a pharmaceutical company targeting sick people vs. car manufacturers targeting car lovers you will have a very different approach to creating this video. This is why it is extremely important to understand your target audience, maybe even create a representative profile to help in your creation process.
3 Short and precise
When a viewer notices the length of a video at the very beginning he already knows how long he is going to be engaged till he drops off. This is why the shorter the video the higher is the audience engagement. Studies show that audience engagement usually drops 60-75 seconds into a video.
They also say that the length of the video plays a bigger in viewer engagement than content, as videos with the same content in the beginning still lose viewers if they are longer than the others.
4 Connect on an emotional level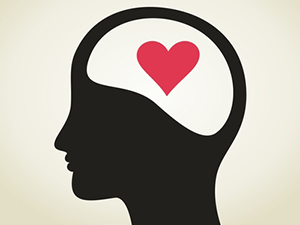 Use an emotional direct in your videos greatly influences engagement. Establishing an emotional connection with your audience helps keep them engaged through your video, brings them back to watch more, increases buying action and also increases their will to comment, like and share your video. Using features, functions and business outcomes to target your audience experiences 21% increase in brand benefits.
However professional, social and emotional benefit marketing leads to a 42% boost. Understanding your buyer's frustrations and challenges and then communicating with content that empathises with these emotions will reveal how their purchase will remedy their struggles.
5 Do not make a sales pitch
If you think viewers are interested in you selling them your services via video then you must reconsider that thought. What most viewers are looking for is answers to their questions, solutions to problems that your company is facing and other ways in which you are working to increase brand equity. They prefer videos in which there is less sales clutter and more support solutions. Using your video in this manner will attract the right type of viewers and keep them engaged throughout the video.

6 MULTIPLE SCENES
Creating videos with multiple scenes/mini stories can help increasing engagement rather than having one long story that could get boring. Each mini story can be used to portray a different emotion in the end linking them together.
7 SURPRISE VIEWERS
Making of a Video : View the Process of Making Google Allo's Video
The element
of surprise is a tactic most people use to keep viewers engaged. Use this technique in a way that is not too shocking or crude. Surprise will keep viewers hooked to watching the video and could also result in them share the video. Although extremely shocking or crude information may make them hesitate to share the video as people are sometimes uncertain about being associated with such information.
8 QUALITY VIDEOS
A low quality video will automatically reduce engagement as it will change the impression your audience holds about you and they may even stop watching it. A poor quality video can further lead to customers being irritated with your company and you may even lose them. Videos help you create an impression with your audience which is why a high quality video is recommended. Try to keep you video as professional as possible to keep your audience engaged.
9 TARGET INFLUENCERS
What's the point of a video with a killer script, great editing and motion graphics if no one is viewing it? High viewership is what everyone is looking for these days and the most effective way to increase your audience is by getting people to share it. The more the share the more the views you will earn out of it. Not only that the more people that share it increasing the view count on your video will increase people's want to watch this video. Curiosity is a mannerism that most people hold in common, the need to know why so many people have viewed this video will increase engagement as they view it.
10 BRAND IDENTITY
When you create your video you must make sure that your entire video is in line with your marketing campaign as well as with the company's identity. This helps viewers associate your video with the brand; it builds up brand remembrance which increases engagement. If a viewer happens to see your video at random it will allow him to connect it with your brand and will increase their engagement immediately through brand recall. Using brand identity as an aid in your video production will accelerate more than just your engagement which will be beneficial for your company.
11 ENGAGE CUSTOMERS THROUGH REVIEWS
Getting people to watch your video is the first step, after this you could still increase engagement levels by adding a comment/review section to your video. This will help in getting an outsiders opinion to what they feel about your video. This can also be used to get feedback on the process you are explaining in your video, further helping you to understand their opinions. Providing viewers with this comment section lets them know that their opinion is valued and increases participation in your campaign.
12 USE INCENTIVES
Incentives are key to increasing customer engagement, people who feel they are getting nothing out of participating will probably lose interest somewhere down the line. During the first 15-20 seconds of your video you could add a promo code to help increase engagement. Why you must add it somewhat in the beginning is because adding it in the end could mean losing people who didn't actually make it to the end. An example of how this could be used is referring a friend to this video via this link and use promo code to get 10% off on our product. This link could be placed at the end to get people to watch the entire video and will also increase number of views to your video.
We at Advids have expertise in B2B video production. Our design team works right from concept development, to art design and animation. Having worked with 1000 plus video production projects for companies from all sectors, our Creative team can help you come up with the right fit. Do talk to us or send us a note on what you plan to create with your next video production.
Explore more curated video examples